Since I'm off to go on holiday in three days, there has been a travelling theme going on on my blog (
I've spoken about some travelling essentials over here
) and I figured I'd stick with that theme. I also wanted to do a wishlist, because I haven't done one in quite a while (although that's definitely good) and I just thought I'd kind of combine the two.
For a person of my age, I've seen quite a bit of the world (although my world is currently limited to Europe only): I've been to the whole of Western Europe, I've seen the whole Mediterranean part of Europe, I've been to Sweden and Denmark, Germany, Austria and the Czech Republic and it's been quite fun, but that isn't the whole planet. I want to see more and if money wasn't a problem, this is where I would go.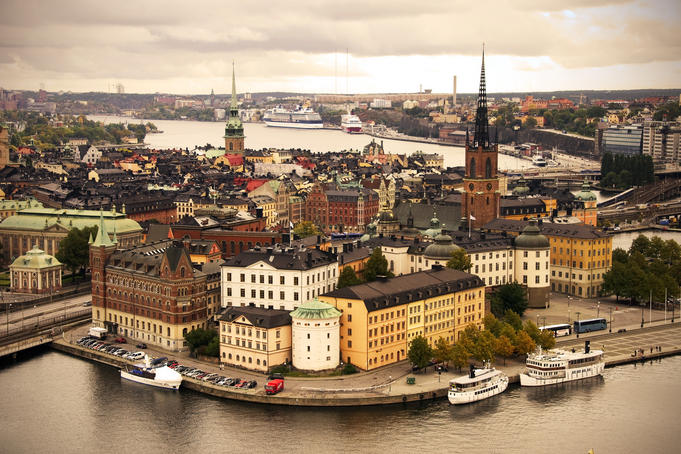 Stockholm, found on lonelyplanet.com
First of all, I would love to take a better look at
Scandinavia
(including Sweden and Denmark, where I've already been). That part of the world is bloody gorgeous; the landscapes, the hundreds and hundreds of kilometres of forests around you when you're driving on the motorway and the occasional view of a valley or something, the little seaside towns (oh man, they're lovely) and the capital cities and the men (seriously. Especially in Copenhagen) and their obsession with all things American and British and the selection of Ben and Jerry's and their quite easy-going attitude towards life draw me in and I also want stuff from Monki. 'Nuff said.
London, found on ciee.org
I'm just going to throw this out there,
London
. I know, I know, I've been there two times, aren't you getting bored of it already? FUCK NO. It's the most gorgeous city on the planet and it's fucking massive. There's no way you can get to see everything you want in four days and I just love it. The food, the people, all the culture and art and all the sights and it's fucking amazing. I want to go there. Badly. (In fact, me and my sister have decided that we'll go there for my 18th birthday, which is in one and a half years' time, so... I guess I'll come up there soon).
Morocco, found on timeforkids.com
Making it a bit across-the-ocean-but-not-really, I want to go to
Morocco
. I think I got the fever for it from my mum, because she always wanted to go there and just by seeing all the photos of the food market and all the spices and all the small alleys and... I don't know, I want to go to another continent, but I still don't want to go too far away and I think that Africa might me the best bet.
New York, found on tripadvisor.com
Now a trans-Atlantic location,
New York
. I think that if I had the chance to go to America, then I would probably only go to New York, because it's New York and there are things you can do there, but I think that there's absolutely nothing worth seeing in America apart from the Big Apple. There are galleries and museums and art and music and Central Park and ah... I'd probably go there, but that's it.
Paris, found on indiegogo.com
Also, I've only been to
Paris
when I was seven or eight and I don't remember much, apart from the fact that I loved the Orsay and Louvre and I witnessed someone getting engaged on the Eiffel Tower and my mum cried even though she didn't know the couple and I fell in love with impressionism there. Not a lot to remember from such an amazing city, so I thought Paris deserves another visit.
Ireland, found on adventure-life.com
Back to the lovely-landscape countries,
Ireland
. My friend is currently travelling around Ireland with her boyfriend and she keeps on posting lovely pictures of her trip on Facebook and I really want to go again. I've been there four times, but last time I was there, I was... ten? Eleven? Not sure. Anyway, I really loved Ireland for the landscape and the sheep and the Guinness and the way they say "thirty-two" or any word or phrase beginning with t, so... it's worth a visit.
...and that is probably it. I am not drawn to Asia or South America or Australia for some reason at the moment, but my opinion will probably, most definitely change, so I will keep you posted on my travelling wishlist. Don't you worry about that. I hope you liked this blog post and I shall see you soon!
xxx Katherine