We all know that Christmas is a time of year when everyone eats like crazy and bakes the shit out of their oven and just enjoys a little bit of extra treats (I certainly know I do). I also have this weird tradition in my family; every year, we bake treats and every year we try and make them as different and versatile as possible, so today, I'll share some of my favourites from the past that are relatively easy to do and extremely affordable. (also, click on the titles of the recipes to be redirected to the website with my favourite recipe).
Disclaimer: I go crazy on chocolate. Sorry if you don't like it.
Found on chocolatecakecottage.co.uk
Guinness Chocolate Cake
Don't turn your noses up, I beg you. This cake is pure gold and I am so thankful that Nigella Lawson came up with it. It's very dark, slightly on the bitter side (because of the dark chocolate and the Guinness, obviously), but it's so wonderfully moist and just melts in your mouth and along with that sour kick of the cream on the top, I guarantee you will want to eat the whole cake (but you won't be able, because you feel really full after one slice). Also, this isn't the most Christmassy of cakes, so you can make it all year round.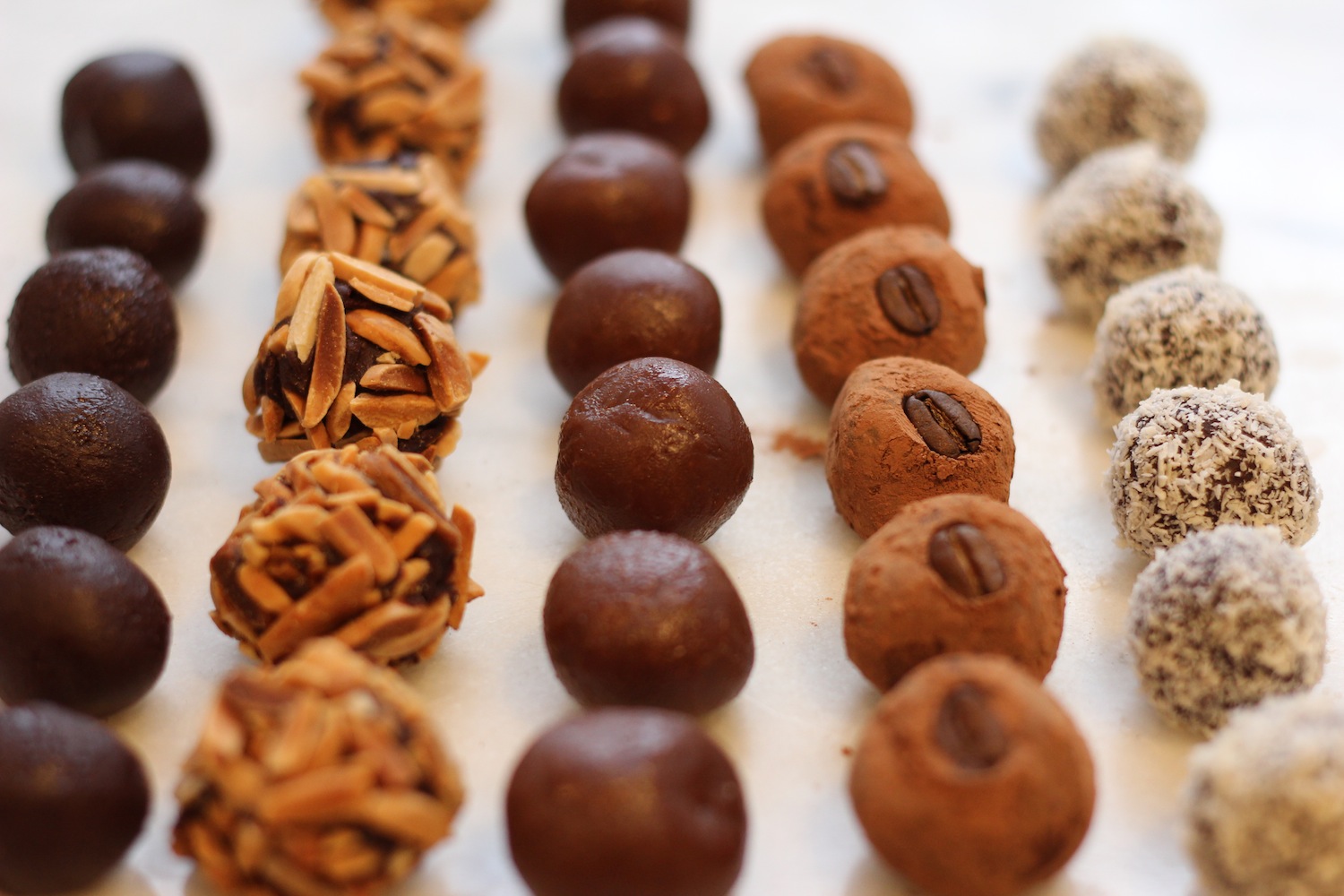 Found on dishmaps.com
Chocolate Truffles
Every year, no matter who I have over for Christmas or even if I'm alone, I will definitely make some chocolate truffles, because they're sooooooo freaking easy to make and you can't really go wrong. Most recipes contain up to three, maybe four ingredients at most and you can really coat them in anything, and it's a really good treat that anyone can adapt to their own taste (roll it in cocoa, ground almonds, chocolate sprinkles, whatever).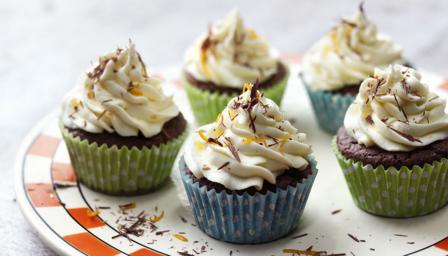 Found on bbc.co.uk
Chocolate Orange Cupcakes
There are a few colour combinations (red, gold, green) and flavour combinations (chocolate and pepermint, ginger and various spices) that all just scream Christmas, and I can't imagine Christmas without chocolate and oranges. I tend to make a helluva lot of cupcakes throughout the year, but this gorgeous combination is left for Christmas time. You can use your regular recipe for chocolate cupcakes and then add orange juice or zest and you've got perhaps the most delicious combination of them all.
Rum Moon Halves
This is actually a recipe that my grandmother is a particular fan of and let's face it, so am I. You need 240g of butter, sugar and flour, 6 eggs and a couple of tablespoons of cocoa. All you do is mix these together, pour it into a baking tray and bake it in the oven at 200°C for about 15 minutes and then leave to cool. For the icing on top, you mix around 12 spoons of powder sugar and around 6 spoons of rum and then you pour it on top of the cake and let it harden a bit and then cut out various shapes and eat them. My grandmother makes them looks like a half of a moon,because she uses a round shaper, but these can be any shape you want them. (also, if you make too many of these, you have about two months before they go stale and disgusting, so they last a very long while).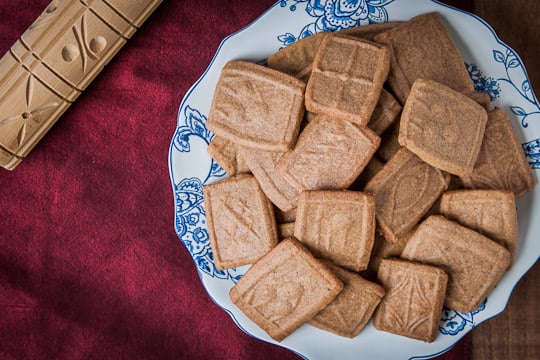 Found on eatthelove.com
Speculaas Biscuits
This is perhaps the treat that just screams Christmas to me, and it's the only one in this blog post that does not contain chocolate, so for those Chocolate non-lovers out there, this might be your cup of tea. These are basically like gingerbread biscuits... but so much better. As soon as they started selling it in the shops in the beginning of September, I was all over them and then I made them at home and these are gorgeous and super delicious dunked into a warm cup of tea. There are so many easily accessible spices in these bad boys and they just taste fantastic and are super cheap.
I hope that this blog post has inspired you to get some of that Christmas baking out of the way and skip roaming the sweets and candy isles in supermarkets (as much as we all love them, there's no better feeling than the one when you have a tray of freshly baked biscuits in front of you). I shall see you soon with another Christmassy blog post next Sunday and I hope you have an awesome week!
xxx Katherine